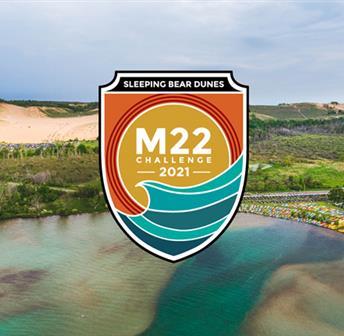 2021 M22 Challenge
September 18

9:00 AM - 4:00 PM

Glen Arbor, MI
Beginning with a shotgun start in the south-bound lane of M-109, athletes pass through the starting line and continue into the Sleeping Bear Dunes National Lakeshore. Competitors then face a 100 yard climb up the infamous sand dune, along with a short run on the top of the dune and down the dune face.
Leaving the transition area, (helmet mandatory) athletes dive right into a climb leading the way into downtown Glen Arbor and along the Crystal River. Be sure not to miss the right hand turn onto 675 that guides athletes along the eastern edge of Big Glen Lake up to Inspiration Point.
The paddle course sets off across the aqua blue waters of Little Glen Lake. Just before shore, athletes dismount in the water and sprint for the finish line. This completes the M22 Challenge, the most beautiful race in America.