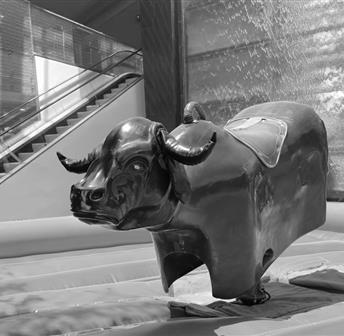 BUCKS 'N' BRONCOS
August 28

6:00 PM - 11:45 PM

Turtle Creek Casino
Round up your friends and head over to Turtle Creek Casino and Leelanau Sands Casino this month for your chance to win a share of OVER $125,000 in cash and prizes, including THREE 2021 Ford Bronco Sports plus cash prizes.
Get ready to saddle up and ride the complimentary mechanical bull on August 28 at Turtle Creek Casino and August 29 at Leelanau Sands Casino.
Plus, join us on Mondays for 5X earned entries!
TURTLE CREEK CASINO
SATURDAY, AUGUST 21
6:00 PM - 8:30 PM: Hot pick drawings*, (6) $250 cash winners
9:00 PM - 10:00 PM: Entry Ticket & Hot Pick drawings for Finale Round
1st Place: 2021 Ford Bronco Sport Big Bend
2nd – 5th Place each take home $1,000 cash
SATURDAY, AUGUST 28
Mechanical Bull!
6:00 PM - 8:30 PM: Hot pick drawings*, (6) $250 cash winners
9:00 PM - 10:00 PM: Entry Ticket & Hot Pick drawings for Finale Round
1st Place: 2021 Ford Bronco Sport Big Bend
2nd – 5th Place each take home $1,000 cash