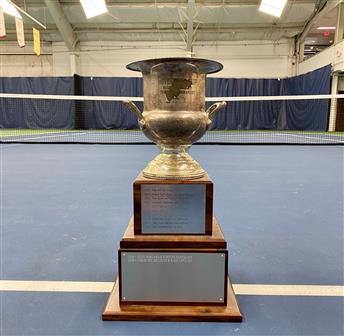 Governor's Cup Tennis Tournament
October 22 - 24

12:00 AM - 7:00 PM

The Club at Grand Traverse Resort and Spa
The tournament format will be 2 out of 3 sets using regular scoring. A 10 point match tie break will be played in lieu of a 3rd set. There will be an 16 team limit for each division this year. Teams will be selected on a first come first serve basis.
Divisions: Men's, Women's and Mixed Doubles 3.0, 3.5, 4.0 and Open. Division dates and times are subject to the size of the draws. Players should be able to play Friday evening starting at 6pm. We will do our best to schedule players from out of town starting Saturday at 10:30am.
Awards for Champions and Finalists of main draw divisions. Mixed Open Champions will have names engraved on the Governor's Cup to live on in glory forever!!!

Empty courts may be rented for warm up for the following rates: Resort Member: $12/hour, Resort Guest/Community Guest/Guest of a Member: $20/hr. Discounted rooms are available. Click to book.
Questions? Contact George Lowe by email.