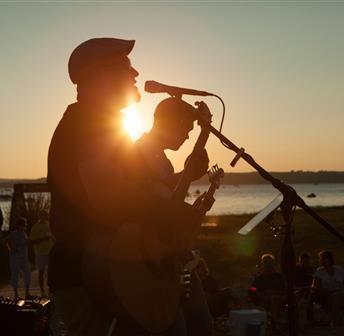 Live Music at Governors' Pool
June 12 - September 4

7:00 PM - 9:00 PM

Governors' Pool at Grand Traverse Resort and Spa
September 4 - Plumville Project
Entertainer Descriptions:
The Plumville Project is a dynamic duo featuring an electronic wind instrument, guitar and vocals. Relax by the pool as Jerry ByVille and Jeff Hanna soothe your senses with their cool sounds. Their diverse backgrounds in music allow them to perform many styles including Jazz, Blues, Rock, Country and R&B.
*Weather dependent.
Head to the Clubhouse Grille on Tuesdays from 6-9pm to enjoy live music performed by Drew Hale.