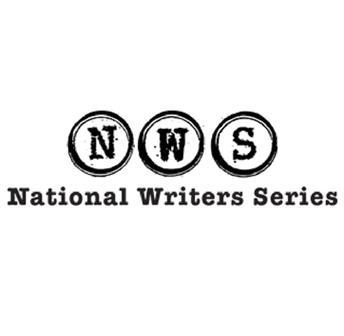 National Writers Series Featuring Alex Michaelides
October 18

7:00 PM - 9:00 PM

City Opera House
Alex Michaelides was born and raised in Cyprus. He has an M.A. in English Literature from Trinity College, Cambridge University, and an M.A. in Screenwriting from the American Film Institute in Los Angeles. The Silent Patient was his first novel. It spent more than a year on the New York Times bestseller list and sold in a record-breaking fifty countries. He lives in London.
Event and Book
Virtual tickets are available through the National Writers Series website, while in-person tickets can be purchased here through the City Opera House.
From the author of the breakout global bestseller The Silent Patient comes the highly-anticipated second thriller from Alex Michaelides: The Maidens.
Edward Fosca is a murderer. Of this Mariana is certain. But Fosca is untouchable. A handsome and charismatic Greek tragedy professor at Cambridge University, Fosca is adored by staff and students alike—particularly by the members of a secret society of female students known as The Maidens.
Mariana Andros is a brilliant but troubled group therapist who becomes fixated on The Maidens when one member, a friend of Mariana's niece Zoe, is found murdered in Cambridge. Mariana, who was once herself a student at the university, becomes convinced that, despite his alibi, Edward Fosca is guilty of the murder. But why would the professor target one of his students? And why does he keep returning to the rites of Persephone, the maiden, and her journey to the underworld?
When another body is found, Mariana is determined to stop this killer, even if it costs her everything—including her own life.
The New York Times calls The Maidens "irresistible" and The Guardian calls it "intelligent and propulsive … tautly plotted and impeccably paced" while Newsweek raved that The Maidens "permanently cements [Michaelides] as a top modern author with this new work, a masterful, slow burn blend of Greek mythology and a knife-edged plot."
Guest Host | Beth Milligan
Beth Milligan is a journalist and head writer for the Traverse City Ticker, an online daily news outlet in Traverse City. She recently served as marketing chair on the board of directors for LGBTQ+ advocacy group Up North Pride and has worked in marketing and PR roles for numerous community organizations including the Traverse City Film Festival, Traverse Connect, Traverse City Winter Comedy Arts Festival, Traverse City National Writers Series, and Porterhouse Productions. Beth currently co-hosts a podcast called Breaking the Surface that is part of the Boardman Review Podcast Collective and is dedicated to thoughtful deep-dive discussions on politics, pop culture, philosophy, and current events.