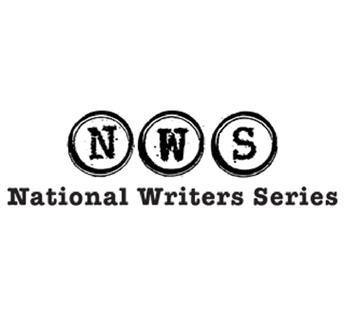 National Writers Series Featuring Jason Reynolds
November 4

7:00 PM - 9:00 PM

Virtual Event
Jason Reynolds is a #1 New York Times bestselling author, a Newbery Award Honoree, a Printz Award Honoree, a two-time National Book Award finalist, a Kirkus Award winner, a Carnegie Medal winner, a two-time Walter Dean Myers Award winner, an NAACP Image Award Winner, and the recipient of multiple Coretta Scott King honors. He's also the 2020–2021 National Ambassador for Young People's Literature.
His many books include All American Boys (cowritten with Brendan Kiely), When I Was the Greatest, The Boy in the Black Suit, Stamped, As Brave as You, For Every One, the Track series (Ghost, Patina, Sunny, and Lu), Look Both Ways, and Long Way Down, which received a Newbery Honor, a Printz Honor, and a Coretta Scott King Honor.
Event and Book
This event includes a ticket to the virtual event and a copy of the Stamped: Racism, Antiracism, and You (recommended for readers 13 and up) for a total of $21. You can also purchase Stamped For Kids (recommended for readers 8-12) at checkout.
At this moment, and in our community, actually talking about race is one of the most important things we can learn to do. On November 4, Jason Reynolds, the National Ambassador for Young People's Literature, is bringing the conversation to all of us in northern Michigan with a special virtual event.
This remarkable reimagining of Dr. Ibram X. Kendi's National Book Award-winning Stamped from the Beginning reveals the history of racist ideas in America and inspires hope for an antiracist future. Jason Reynolds uses the life stories of five major American intellectuals to inform this history: Puritan minister Cotton Mather, Thomas Jefferson, abolitionist William Lloyd Garrison, W.E.B. Du Bois, and legendary activist Angela Davis. The book takes readers on a race journey from then to now, shows you why we feel how we feel, and why the poison of racism lingers. It also demonstrates that while racist ideas have always been easy to fabricate and distribute, they can also be discredited.
Through a gripping, fast-paced, and energizing narrative written by beloved award-winner Jason Reynolds, this book shines a light on the many insidious forms of racist ideas–and on ways readers can identify and stamp out racist thoughts in their daily lives.
After placing an order for this event, please allow 24 hours for Horizon Book to fill pick-up book orders.
Guest Host | Rochelle Riley
Rochelle Riley is Director of Arts and Culture for the City of Detroit. She spent nearly 25 years as an award-winning Detroit Free Press columnist before leaving in 2019 to serve as Director of Arts and Culture for the City of Detroit. She is author of five books, including The Burden: African Americans and the Enduring Impact of Slavery and That They Lived: African Americans Who Changed the World.