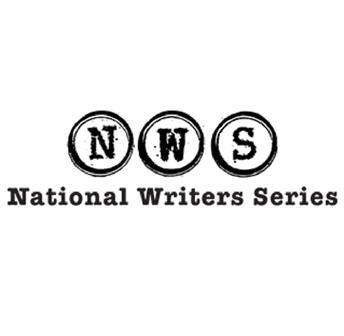 National Writers Series featuring Mary Roach
October 7

7:00 PM - 9:00 PM

Virtual Event
Roach is the author of the New York Times bestsellers STIFF, SPOOK, BONK, GULP, GRUNT, and PACKING FOR MARS. Mary has written for National Geographic, Wired, and The New York Times Magazine, among others. She has been a guest editor for Best American Science and Nature Writing, a finalist for the Royal Society's Winton Prize, and a winner of the American Engineering Societies' journalism award, in a category for which, let's be honest, she was the sole entrant.
Event and Book
(VIRTUAL EVENT) Mary Roach last graced the National Writers Series stage in June 2017 when she joined us to discuss Grunt: The Curious Science of Humans at War. Her next book is such a perfect continuation of that discussion we couldn't help but bring her back to talk about Fuzz: When Nature Breaks the Law.
Join us as "America's funniest science writer" (Peter Carlson, Washington Post), takes us on an irresistible investigation into the unpredictable world where wildlife and humans meet.
What's to be done about a jaywalking moose? A bear caught breaking and entering? A murderous tree? Three hundred years ago, animals that broke the law would be assigned legal representation and put on trial. These days, as New York Times best-selling author Mary Roach discovers, the answers are best found not in jurisprudence but in science: the curious science of human-wildlife conflict, a discipline at the crossroads of human behavior and wildlife biology.
Combining little-known forensic science and conservation genetics with a motley cast of laser scarecrows, langur impersonators, and trespassing squirrels, Roach reveals as much about humanity as about nature's lawbreakers. When it comes to "problem" wildlife, she finds, humans are more often the problem—and the solution. Fascinating, witty, and humane, Fuzz offers hope for compassionate coexistence in our ever-expanding human habitat.
Guest Host | Kendra Carr
Kendra Carr is the host of Interlochen Public Radio's All Things Considered and Our Global Neighborhood. She grew up surrounded by the Manistee National Forest and the aisles of her parents' convenience store. A graduate of Cottey College and Western Michigan University, she started her career at an Oceana county housing agency working in eviction prevention and re-housing. She then transitioned to radio, first working for a top 40 radio station in Ludington before starting at IPR. She has performed on stages in West Michigan and Traverse City, most recently appearing as the Ingenue in the Old Town Playhouse's Indecent. When she's not acting on stage, she can be found judging for the Michigan Interscholastic Forensics Association or reading at home with her boyfriend and cats.