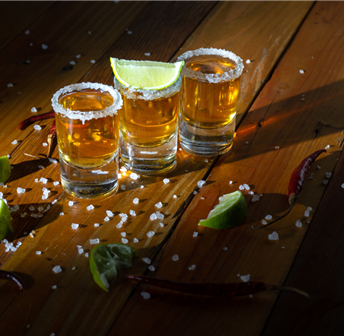 Tequila & Tacos
July 1

7:00 PM - 9:45 PM

Plaza Tent at Grand Traverse Resort and Spa
Indulge in a fiesta of flavors as we take you on a sensational journey through the diverse and exquisite world of tequila with 24 different brands. We've carefully curated an impressive lineup of distinct tequila brands, each offering a unique story, craftsmanship, and flavors. From smooth and velvety reposados to fiery and bold añejos, every sip will ignite your senses and have you ready to dance along to the music of a DJ.
What's a tequila celebration without some mouthwatering Mexican cuisine? Our culinary team will be dishing out a delectable assortment of tacos including blackened chicken, marinated pork, spiced grilled skirt steak, and shrimp. Plus, a delicious cinnamon sugared churro taco topped with citrus whipped cream and mango pineapple salsa.
Whether you're a seasoned tequila connoisseur or just starting your journey, this event is the perfect opportunity to expand your knowledge. Featured tequila brands range from your everyday favorites to ultra-premium tequilas.
Mark your calendars, gather your friends, and get ready for a night of tequila-fueled festivities.