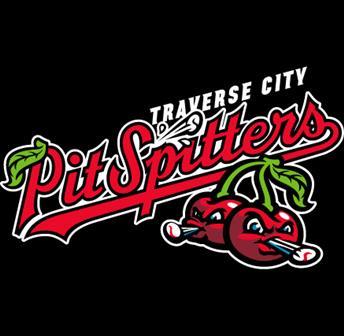 Traverse City Pit Spitters Baseball Games
May 31 - August 12

All Day

Turtle Creek Stadium
2021 is a return to a 36-home game and 72 total game schedule. The team will open the season with a four-game home stand starting on Memorial Day, Monday, May 31st with a two-game series against the Kokomo Jackrabbits followed by a two-game series with the Rockford Rivets.
In 2020, due to COVID-19 travel restrictions, the Pit Spitters played 47 games all at Turtle Creek Stadium. The team made it to the Michigan Northwoods League Pod Championship, but fell to the Kalamazoo Mac Daddies in the one-game series.
The 2021 schedule is highlighted by a weekend series on Friday, July 2nd and Saturday, July 3rd and a day/night double header against the Battle Creek Bombers on Thursday, July 15th. The final home game is on Thursday, August 12th against the Kalamazoo Growlers. The team finishes the regular season on the road against the Battle Creek Bombers.
Games Dates are: 5/31/2021, 6/1/2021, 6/2/2021, 6/3/2021, 6/10/2021, 6/11/2021, 6/14/2021, 6/15/2021, 6/17/2021, 6/18/2021, 6/19/2021, 6/20/2021, 6/21/2021, 6/22/2021, 6/30/2021, 7/1/2021, 7/2/2021, 7/3/2021, 7/10/2021, 7/11/2021, 7/14/2021, 7/15/2021, 7/16/2021, 7/22/2021, 7/23/2021, 7/24/2021, 7/25/2021, 7/26/2021, 7/27/2021, 7/31/2021, 8/1/2021, 8/7/2021, 8/8/2021, 8/11/2021, 8/12/2021