Jobs AT Grand Traverse Resort and Spa
At Grand Traverse Resort and Spa, we value our employees and offer you more than a job. We offer membership in a team that believes that anything is possible and creates grand experiences for our guests, our members, and ourselves.
What's it like to work here? Learn more about specific job opportunities at The Resort and what our employees have to say about their positions.
View a complete list of job openings
Current Job Openings at The Resort
Below are just a few of our current job openings. We employ approximately 500 staff year-round. During the summer, our staff grows to nearly 750, including full-time, part-time and temporary employees including paid interns. So if you don't see exactly the position you are looking for listed below, please view our complete list of open positions.
Resort Culture
We are a family-oriented company with a love for Northern Michigan's unique natural attributes and a commitment to our community. We take our role as environmental stewards very seriously, going so far as to implement an Environmental Management System that affects each and every employee.
We work hard, we play hard, and we represent the very best of Northern Michigan
Benefits + Perks
We consider our employees to be internal guests and we treat them accordingly.
As a result, employees benefit from amazing perks. Grand Traverse Resort and Spa also offers excellent health insurance options, a retirement plan, and development opportunities.
Current employees, click here to access benefits.
Benefits at a glance:
30+ departments to explore
Employee-only discounts on Resort amenities
Full-time, part-time, and seasonal careers available
Career advancement potential
Health coverage, tuition reimbursement, and more

Employee committees and leadership opportunities
Access to our indoor pools and Health Club
Lodging discounts at select hotels in Michigan
Get paid daily through Dailypay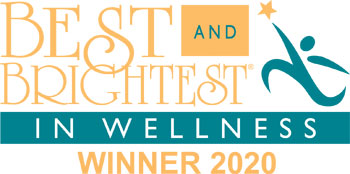 We are pleased to announce that we are a 2017, 2018, 2019, and 2020 National Best and Brightest in Wellness Winner!
"The Best and Brightest in Wellness® is an innovative initiative that recognizes and celebrates quality and excellence in health awareness. This unique program highlights companies, schools, faith-based groups, and organizations that promote a culture of wellness; and those that plan, implement, and evaluate efforts in employee wellness to make their business and the community a healthier place to live and work."
---
To view current openings, click here. To learn more about our internship opportunities visit our intern page.
Living in Traverse City
Nestled at the head of crystal-clear Grand Traverse Bay, Traverse City is a welcoming four-season destination that combines breathtaking natural attractions with a rich blend of adventure and relaxation. Known for its 180 miles of sugar-sand Lake Michigan shoreline and an abundance of inland lakes, beaches, bays, and dunes, Traverse City features miles of ski and snowmobile trails. It's also home to award-winning wineries and championship golf courses.