The Bear
Play One of Michigan's Top Golf Courses
Welcome to The Bear, every bit the animal it was when Jack Nicklaus first unleashed the course on June 17, 1985. Celebrated as one of the toughest 18 holes in Michigan, The Bear was ranked as the 18th toughest course in America, according to Golf Digest. This beautiful course offers the best of Traverse City golf and regularly stands out as a top golf course in Michigan.
Nicklaus' signature design features Scottish terraced fairways, tiered greens, deep grassy roughs, moguls and mounds, and deep pot bunkers. With rolling land, trees, lakes, streams, fruit orchards, and a variety of wildlife, The Bear features a mixture of different elements golfers rarely see on one course. This is northern Michigan golf at its finest.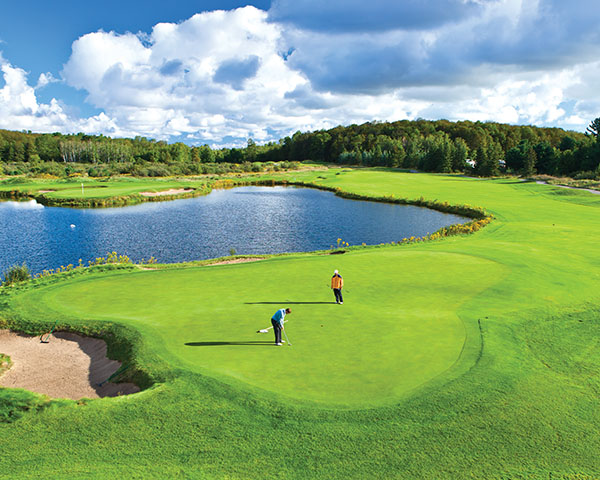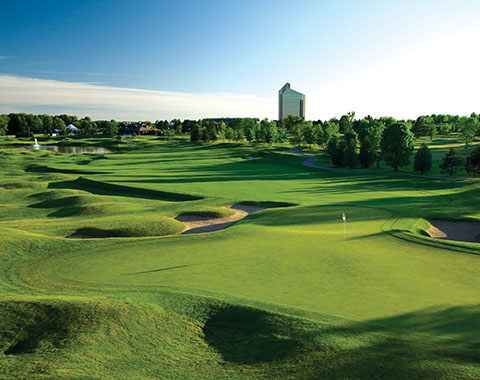 Proud to Bear the Name
The Bear's name is a tribute to its designer, Jack Nicklaus, whose trademark blonde hair earned him the nickname "the Golden Bear." Born in 1940, Jack Nicklaus is a legend both as a player and a course designer. His competitive career spanned five decades, including 18 professional major championship titles. He is the only player in history to have won each of the game's majors at least three times, and is the only player to have completed the career "Grand Slam" on both the regular and senior tours.
The Bear Scorecard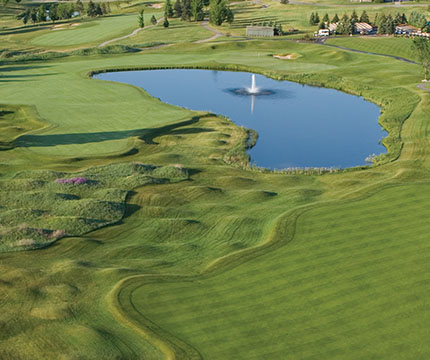 | | Black Tees | Blue Tees | White Tees | Yellow Tees |
| --- | --- | --- | --- | --- |
| Yardage | 7,078 | 6,601 | 6,122 | 5,281 |
| USGA Rating | 76.1 | 73.3 | 71.1 | 73.1 |
| USGA Slope | 150 | 147 | 139 | 139 |
| Par | 72 | 72 | 72 | 72 |