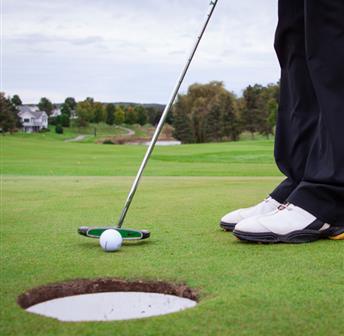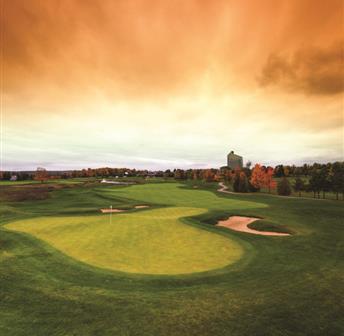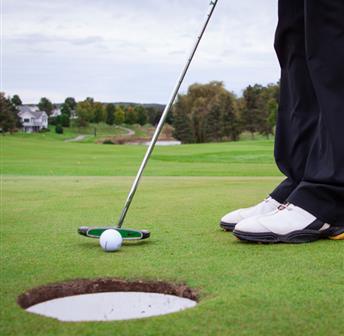 October 2
11th Annual Big Hole Golf Tournament
Grand Traverse Resort and Spa
Join us for our 11th Annual Big Hole Golf Tournament!
This is a three-person Scramble, featuring gigantic, impossible-to-miss (okay, almost impossible-to-miss) 10" cups! The tournament takes place on Saturday, October 2 on our Spruce Run course. Open to male, female and mixed teams. Entry fee includes golf, cart and prizes.
Entry: $180 per team + Optional Skins Game - $30 per team (cash only on the day of the event)
9:00am Shotgun start on Spruce Run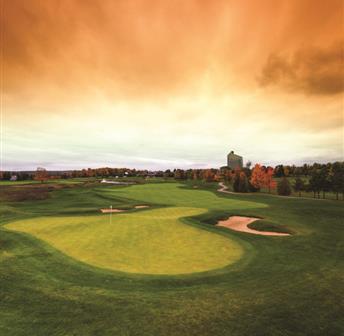 October 17
13th Annual Tuff Enuff Golf Tournament
The Bear Grand Traverse Resort and Spa
Play one of Michigan's toughest golf courses, The Bear, at its absolute hardest.
For one day only, we turn The Bear into 7,000+ yards of long-range tee boxes, aggressive greens, and challenging hole locations. This is a two-person "best ball" event.
Come take the challenge! Open to male, female and mixed teams. Women play from the white tees, Men 60+ play from the blue tees & Men 59 and under play from the black tees. Entry fee includes golf, cart and prizes.
Entry: $120 per team + Optional Skins Game - $20 per team (cash only on the day of the event)
10:00am Shotgun start on The Bear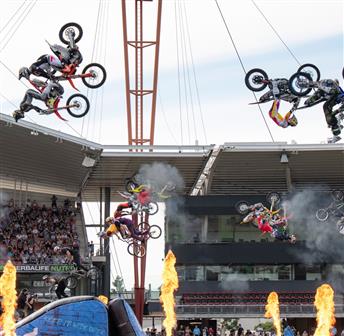 October 2
Nitro Circus
Turtle Creek Stadium
Nitro Circus: You Got This is an explosive, high-adrenaline action sports spectacular starring the best athletes in FMX, BMX, Skate, Scooter, and more — and it's all coming to Traverse City for one night only!
Witness Nitro's thrill-loving daredevils brave the world's largest jumps as they launch 60 feet into the air. Be there live when they attempt the craziest stunts imaginable on contraptions you never imagined could fly! These real-life action heroes are sure to inspire fans of all ages as they push the limits with record-breaking attempts every night.

All times are approximate and subject to change.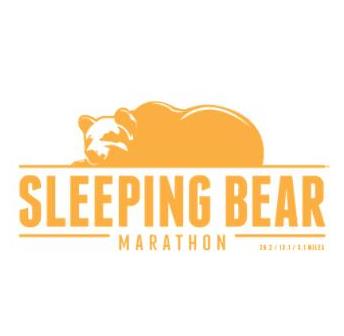 October 2
7:30 AM - 1:30 PM
Sleeping Bear Marathon
Empire, MI
The Sleeping Bear Marathon is a series of three out-and-back races (a marathon, a half marathon, and a 5K run/walk) that start in Empire and route through parts of the Sleeping Bear Dunes National Lakeshore.
A scenic marathon, half marathon, and 5K run/walk in the heart of the Sleeping Bear Dunes National Lakeshore. All races start and finish in Empire, MI. The out-and-back marathon course will take runners by the "Dune Climb", past Little Glen Lake, and through the village of Glen Arbor with breathtaking views of the Manitou Islands and Sleeping Bear Dunes along the way. At the peak of fall color season, the tree-lined course will be one that both runners and spectators won't soon forget. See why Good Morning America calls this area one of the most beautiful in the United States.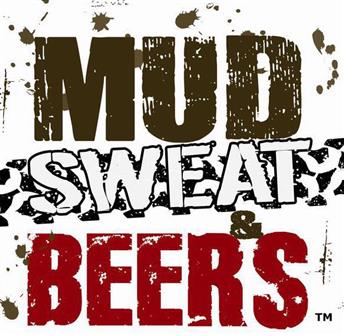 October 9
9:00 AM - 2:00 PM
Mud, Sweat, & Beers
Traverse City, MI
Mud, Sweat, & Beers (MSB) is a fat tire and mountain bike race hosted the first Saturday in May, with a start and finish line at Mt. Holiday and a course that traverses nearby neighborhoods and parts of the VASA Trail.
Riders will launch and finish at Mt. Holiday Ski and Recreational Area overlooking beautiful Grand Traverse Bay. Adult racers will travel through the beautiful VASA Trail system before heading back to Mt. Holiday's stadium finish.
Choose either a 25 mile (Stout), 12 mile (Pale Ale), <2 mile (Ginger Ale) and kids' mini-loop (we like to call it Mud, Sweat and Root Beers.) Local brews will be tapped for adult riders, who can enjoy the kids' race later in the day while sampling TC's best.
All proceeds from the event will support Mt. Holiday, the Midwest's only non-profit 501c3 ski/zip line/mountain biking and other local non-profits that support kids.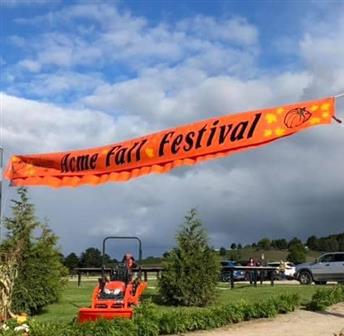 October 2
10:00 AM - 4:00 PM
Acme Fall Festival
Acme, MI
Located at Flint Fields Equestrian Park on Bates Road in Williamsburg. Lots of fun activities for everyone! Including classic car show, kids events, bake sale, arts and crafts, farmers market, silent auction, food hospice, memorial butterfly release, and so much more!
Events will include classic car show, kids events, bake sale and farmers market, craft show and silent auction, delicious food and more. Proceeds raised from the festival will be donated to TART Trails to support Acme Connector, and maintenance of the trail on the east side of Traverse City and through Acme.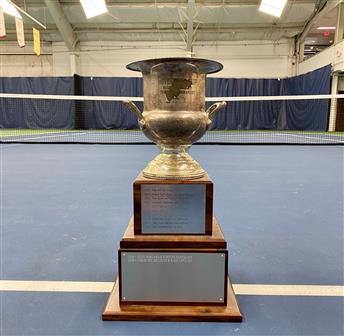 October 22 - 24
12:00 AM - 7:00 PM
Governor's Cup Tennis Tournament
The Club at Grand Traverse Resort and Spa
Calling all tennis players! Join us Friday, October 22 - Sunday, October 24 for the Governor's Cup Tennis Tournament.
The tournament format will be 2 out of 3 sets using regular scoring. A 10 point match tie break will be played in lieu of a 3rd set. There will be an 16 team limit for each division this year. Teams will be selected on a first come first serve basis.
Divisions: Men's, Women's and Mixed Doubles 3.0, 3.5, 4.0 and Open. Division dates and times are subject to the size of the draws. Players should be able to play Friday evening starting at 6pm. We will do our best to schedule players from out of town starting Saturday at 10:30am.
Awards for Champions and Finalists of main draw divisions. Mixed Open Champions will have names engraved on the Governor's Cup to live on in glory forever!!!

Empty courts may be rented for warm up for the following rates: Resort Member: $12/hour, Resort Guest/Community Guest/Guest of a Member: $20/hr. Discounted rooms are available. Click to book.
Questions? Contact George Lowe by email.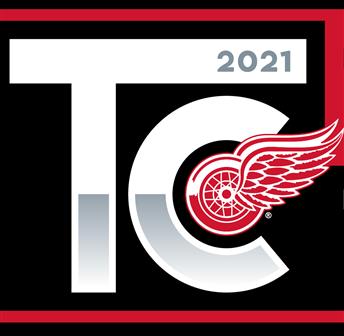 September 23 - 28
Detroit Red Wings Traverse City Training Camp
Centre Ice
The Detroit Red Wings return to Centre ICE Arena this September to host their annual Training Camp.
The 2021-22 Red Wings hit the ice for the first time for Training Camp, presented by Turtle Creek Casino & Hotel, on the morning of Thursday, September 23, and continue daily through Tuesday, September 28. Red Wings players, prospects and tryouts will be divided into teams that will practice and scrimmage throughout camp, including the annual Red and White Game on Sunday, September 26. Following the Red and White game, the team will remain in Traverse City and hold practices on Monday, September 27 and Tuesday, September 28 prior to breaking camp for Detroit to begin their preseason schedule. A full camp roster and the complete training camp schedule will be announced at a later date.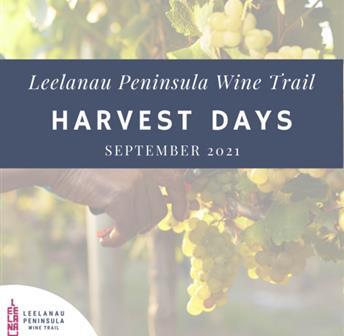 September 1 - 30
Leelanau Peninsula Wine Trail Harvest Days
Leelanau Peninsula Wineries
Harvest Days has returned for 2021! This highly anticipated Harvest Days event takes place the entire month of September (weekends excluded).
Harvest Days gives ticket holders the opportunity to experience what it's like to be a club member at each of the participating wineries along the Leelanau Peninsula Wine Trail. Receiving exclusive benefits from over 20 different wineries, ticket holders get to enjoy the luxuries of premiere wine tasting and product discounts.
Each winery will have a slightly different and unique experience, as they are all geared towards their respective member program. The ticket holder will have access to all these benefits offered and will be good for one visit to each winery throughout the month of September!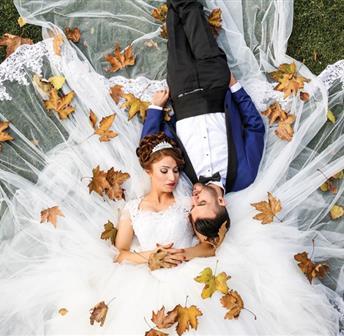 October 3
12:00 PM - 3:30 PM
Fall Elite Wedding Expo
Grand Traverse Resort and Spa
Join Elite Weddings November 7, 2021 for their Fall Wedding Expo! Featuring a vast collection of wedding professionals to assist with your wedding planning from "Will You?" to the "I do!".
From the smallest detail to the most important pieces start planning your wedding today at the Elite Wedding Expo!
Brides and grooms who attend will be given an opportunity to enter to win one of many fabulous door prizes as well as a chance to win the Grand Prize "2 Night/3 Day Honeymoon Package!"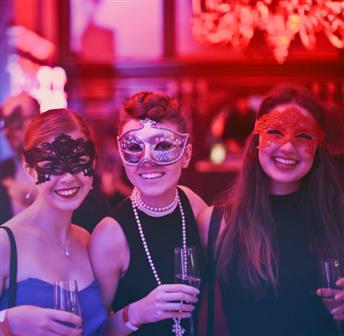 October 16
10:00 AM - 11:45 PM
Northern Michigan Cannabis Conference & Masquerade Ball
Grand Traverse Resort and Spa
Whether you are in the business of cannabis or a consumer this event will showcase the best of both worlds, highlighting Michigan's best medical and recreation businesses including state licensed grows, processors, retailers and all the ancillary businesses that support both.
After an eventful day at the conference enjoy an evening filled with mystery and delight at the Masquerade Ball. You will arrive to a Champagne toast and appetizers, a delicious dinner & decadent dessert, prepared by the awesome Chefs of Grand Traverse Resort followed by a night of music and dancing, with a cannabis friendly designated area for ticket holders only.
To top it off Saturday October 16th is Sweetest Day, so there will be special sweet treats for everyone attending and the chance to win prizes for Best Masquerade Costume by a Couple and Single person.
Age requirements for this event is 21 years of age and over.
Conference 10 am - 5 pm
Masquerade Ball 7 pm - Midnight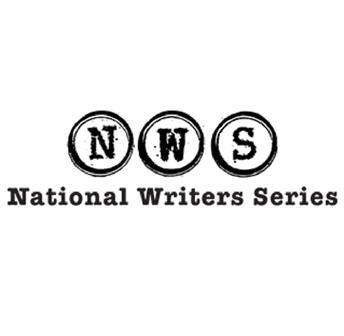 October 7
7:00 PM - 9:00 PM
National Writers Series featuring Mary Roach
Virtual Event
(VIRTUAL EVENT) Mary Roach is returning to the National Writers Series! "America's funniest science writer" takes us on an irresistible investigation into the unpredictable world where wildlife and humans meet in her newest book Fuzz: When Nature Breaks the Law.
Roach is the author of the New York Times bestsellers STIFF, SPOOK, BONK, GULP, GRUNT, and PACKING FOR MARS. Mary has written for National Geographic, Wired, and The New York Times Magazine, among others. She has been a guest editor for Best American Science and Nature Writing, a finalist for the Royal Society's Winton Prize, and a winner of the American Engineering Societies' journalism award, in a category for which, let's be honest, she was the sole entrant.
Event and Book
(VIRTUAL EVENT) Mary Roach last graced the National Writers Series stage in June 2017 when she joined us to discuss Grunt: The Curious Science of Humans at War. Her next book is such a perfect continuation of that discussion we couldn't help but bring her back to talk about Fuzz: When Nature Breaks the Law.
Join us as "America's funniest science writer" (Peter Carlson, Washington Post), takes us on an irresistible investigation into the unpredictable world where wildlife and humans meet.
What's to be done about a jaywalking moose? A bear caught breaking and entering? A murderous tree? Three hundred years ago, animals that broke the law would be assigned legal representation and put on trial. These days, as New York Times best-selling author Mary Roach discovers, the answers are best found not in jurisprudence but in science: the curious science of human-wildlife conflict, a discipline at the crossroads of human behavior and wildlife biology.
Combining little-known forensic science and conservation genetics with a motley cast of laser scarecrows, langur impersonators, and trespassing squirrels, Roach reveals as much about humanity as about nature's lawbreakers. When it comes to "problem" wildlife, she finds, humans are more often the problem—and the solution. Fascinating, witty, and humane, Fuzz offers hope for compassionate coexistence in our ever-expanding human habitat.
Guest Host | Kendra Carr
Kendra Carr is the host of Interlochen Public Radio's All Things Considered and Our Global Neighborhood. She grew up surrounded by the Manistee National Forest and the aisles of her parents' convenience store. A graduate of Cottey College and Western Michigan University, she started her career at an Oceana county housing agency working in eviction prevention and re-housing. She then transitioned to radio, first working for a top 40 radio station in Ludington before starting at IPR. She has performed on stages in West Michigan and Traverse City, most recently appearing as the Ingenue in the Old Town Playhouse's Indecent. When she's not acting on stage, she can be found judging for the Michigan Interscholastic Forensics Association or reading at home with her boyfriend and cats.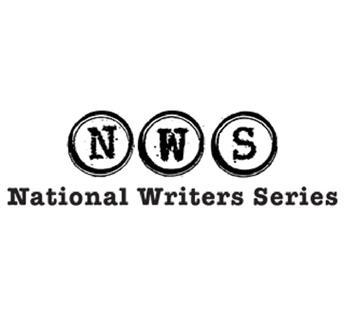 October 14
7:00 PM - 9:00 PM
National Writers Series featuring Anthony Doerr
Virtual Event
(VIRTUAL EVENT) Join Pulitzer prize winning writer Anthony Doerr (author of All the Light We Cannot See) to talk about his newest book, Cloud Cuckoo Land. Dedicated to "the librarians then, now, and in the years to come," Cloud Cuckoo Land is a beautiful and redemptive novel about stewardship—of the book, of the Earth, of the human heart.
This event includes a ticket to the virtual event and a hardcover copy of Cloud Cuckoo Land ($32 total). The book goes on sale September 28 and will be available for pickup or shipping at that date.
From the Pulitzer Prize–winning author of All the Light We Cannot See, perhaps the most bestselling and beloved literary fiction of our time, comes the highly anticipated Cloud Cuckoo Land.
Set in Constantinople in the fifteenth century, in a small town in present-day Idaho, and on an interstellar ship decades from now, Anthony Doerr's gorgeous third novel is a triumph of imagination and compassion, a soaring story about children on the cusp of adulthood in worlds in peril, who find resilience, hope—and a book. In Cloud Cuckoo Land, Doerr has created a magnificent tapestry of times and places that reflects our vast interconnectedness—with other species, with each other, with those who lived before us, and with those who will be here after we're gone.
Doerr's dazzling imagination transports us to worlds so dramatic and immersive that we forget, for a time, our own. Dedicated to "the librarians then, now, and in the years to come," Cloud Cuckoo Land is a beautiful and redemptive novel about stewardship—of the book, of the Earth, of the human heart.
Guest Host | Lysley Tenorio
Lysley Tenorio is the author of the novel The Son of Good Fortune and the story collection Monstress, which was named a book of the year by the San Francisco Chronicle. He is the recipient of a National Endowment for the Arts fellowship, a Whiting Award, a Stegner fellowship, the Edmund White Award, and the Rome Prize from the American Academy of Arts and Letters. Born in the Philippines, he lives in San Francisco, and is a professor at Saint Mary's College of California.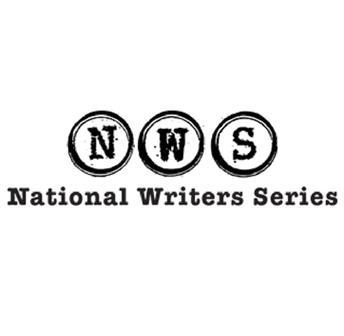 October 18
7:00 PM - 9:00 PM
National Writers Series Featuring Alex Michaelides
City Opera House
(IN PERSON AT OPERA HOUSE + LIVESTREAMED) Alex Michaelides, the #1 New York Times bestselling author of The Silent Patient, crosses the pond to talk about about his utterly compulsive second novel: The Maidens, a spellbinding tale of psychological suspense, weaving together Greek mythology, murder, and obsession.
Alex Michaelides was born and raised in Cyprus. He has an M.A. in English Literature from Trinity College, Cambridge University, and an M.A. in Screenwriting from the American Film Institute in Los Angeles. The Silent Patient was his first novel. It spent more than a year on the New York Times bestseller list and sold in a record-breaking fifty countries. He lives in London.
Event and Book
Virtual tickets are available through the National Writers Series website, while in-person tickets can be purchased here through the City Opera House.
From the author of the breakout global bestseller The Silent Patient comes the highly-anticipated second thriller from Alex Michaelides: The Maidens.
Edward Fosca is a murderer. Of this Mariana is certain. But Fosca is untouchable. A handsome and charismatic Greek tragedy professor at Cambridge University, Fosca is adored by staff and students alike—particularly by the members of a secret society of female students known as The Maidens.
Mariana Andros is a brilliant but troubled group therapist who becomes fixated on The Maidens when one member, a friend of Mariana's niece Zoe, is found murdered in Cambridge. Mariana, who was once herself a student at the university, becomes convinced that, despite his alibi, Edward Fosca is guilty of the murder. But why would the professor target one of his students? And why does he keep returning to the rites of Persephone, the maiden, and her journey to the underworld?
When another body is found, Mariana is determined to stop this killer, even if it costs her everything—including her own life.
The New York Times calls The Maidens "irresistible" and The Guardian calls it "intelligent and propulsive … tautly plotted and impeccably paced" while Newsweek raved that The Maidens "permanently cements [Michaelides] as a top modern author with this new work, a masterful, slow burn blend of Greek mythology and a knife-edged plot."
Guest Host | Beth Milligan
Beth Milligan is a journalist and head writer for the Traverse City Ticker, an online daily news outlet in Traverse City. She recently served as marketing chair on the board of directors for LGBTQ+ advocacy group Up North Pride and has worked in marketing and PR roles for numerous community organizations including the Traverse City Film Festival, Traverse Connect, Traverse City Winter Comedy Arts Festival, Traverse City National Writers Series, and Porterhouse Productions. Beth currently co-hosts a podcast called Breaking the Surface that is part of the Boardman Review Podcast Collective and is dedicated to thoughtful deep-dive discussions on politics, pop culture, philosophy, and current events.
Load More